Vibrating Table
As a reputed company, we are offering Vibrating Tablefor rubber mould paver. It is very easy to install and operate. Also, the offered Vibrating Table requires less maintenance. Owing to high production capacity, less power requirement, long life, highly effective and anti-corrosive features, the offered product is highly acclaimed among the clients.
Features:
Compact and sturdy
Flawless finish
Cost effectiveness
Specifications:
Size LXBXH : 9"*3"*3"
Motor : 2 H.P
Plate Size : 10mm Horizontal & 10mm vertical
No. Of Holes : 11 12 no & 13mm Diameter
Rpm : 2800
Moving Time : 60-70 Second
Motor Make : Makwell Or Equivalent (One Year Body Guarantee No. & No Coil Guarantee)
Color Mixture Machine
Bound with quality, we offer an unmistakable exhibit of Color Mixtures Machine that are outlined with quality situated essential material. Competent workers who are profoundly experienced and proficient in the area make the offered item. These are rust verification, solid in quality, tough in development and conservative in the configuration.
Features:
High quality
Low support
Cost effective
Specifications:
Plate Size :- 5mm vertical
Bottom Size :- 8mm
Motor :- 2 H.P Maxwell Or Equivalent with pulley system with guard
Capacity :- 100 Kg
Diameter :- 2.5 Feet
Height :- 1 Foot
Blade :- 2 No. Spending & 4 no. Rotary Blade
Concrete Mixture Machine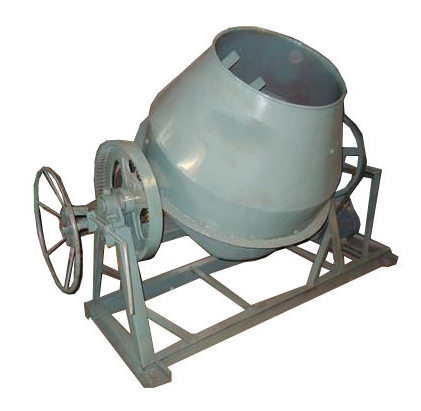 We are a prominent company for offering high-quality Concrete Mixture Machine to the precious clients. It is extensively used for mixing cement. The provided product is designed using optimum quality components and innovative technology in adherence with the set industry norms. Owing to high strength and durable nature, the offered product is highly acclaimed by the clients.
Features:
Rugged design
Long functional life
Low maintenance cost
Specifications:
Size :- 5/7
Motor :- 5 H.P (Beep Equivalent 6 Month Guarantee )
Rpm :- 1440
Motor :- 3 hp rmp 960
Roller Bearing with axles
Drum :- 24-26 rmp
Drum base :- Casted 15mm thickness
Drum Diameter Cone :- 4 Feet (Centre)
Drum Mouth :- 1.75 Feet 12 gauge thickness (4mm)
One bag cement capacity